Hey everyone, so I'm still feelig good with the Blackstone Fortress characters so I've followed with the Imperial Navigator, Espern Locarno. It's a great figure and quite suprisingly one of the very few to not sport any type of weapon and in a very peaceful pose for someone dwelling in the grim darkness of a far future !
I have to say I'm pretty chuffed abot him because I didn't have a navigator painted until now so I believe it's a nice item ticked off the list !
Navigators have evolved a lot in style over the years and do evolve a lot in general throughout their lives supposedly.
Just remember what the original navigator looks like (painted by
my friend Sho3box
) :
The navigator concept obviously borrows a huge deal to the guild navigators from Dune :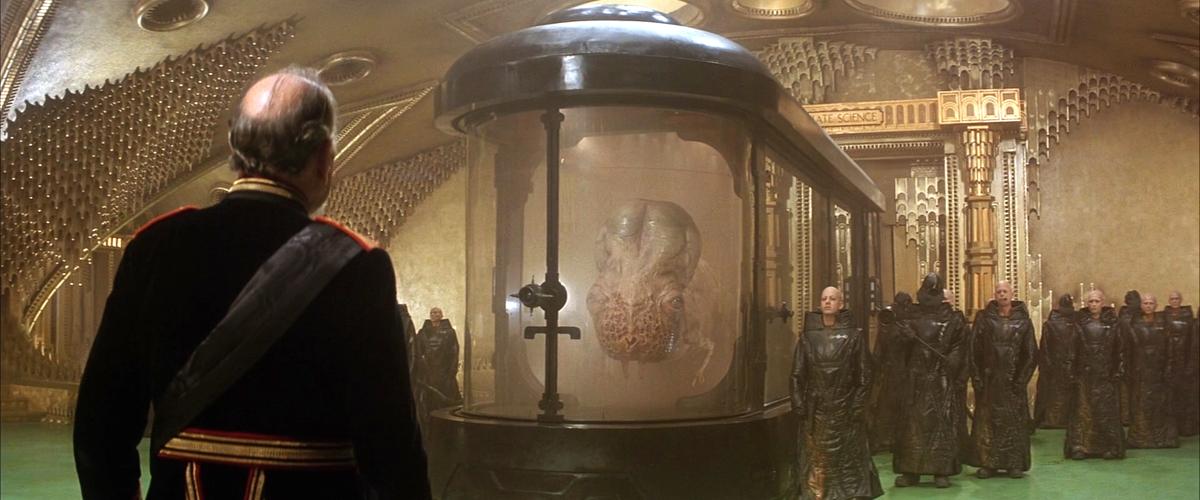 And it would obviously be a project on its own to model navigators at their different stages of evolution as seen in God Goodwin's sketches :
Now painting wise it was obviously very tempting to go on my usual palette but for I wanted to challenge my habits a bit, allowing myself to use cold tones mostly without placing dark tones next to each other and some other things.
There's a little detail too, I didn't paint the third eye on its forehead like something light can go through to show the third eye is only open to the light of the Imperor (or something like that). This was inspired by how some Rose windows in Cathedrals are shut to only let the light of god shine through (or in some interpretations how only certain sexual practices are allowed but that's another topic).

Something different for me here was trying to do the "paint by numbers" freehands on the cloak. I tend to discard those on recent models but it felt silly not to use them here and give a layer of nobility on an otherwise austere character. I realise it could be a fun exercise but results are almost directly linked to the amount of time spent so not exactly the kind of exercise I'm after !
So that's 3 models out of 44 and 3 out of 9 heroes so while not impressive, there is still a progress here ! Here's 33% of the PC's done yeah !

Not to mention I have almost everyone needed for space travel !
Where do we go now
!