Twice in a short notice, I felt a strange sting in the back of the head, a feeling I hadn't had in years. It happened when I saw that
And that :
Though my heart lies in old lead and older settings, I have to admit those models really have a big appeal to me. I could definitely use them. The former is just the biggest piece ever produced and having seen many reviews on it It looks like a damn well designed baby. I would really want to make a sort of village built on the carcass of one of those like in the centre of this diorama :
The latter probably has a bit too much of grim darkness and "gothic" look but I'm pretty sure removing the lions and some sort of decorations and probably replacing the front tracks with wheels could make it a very good vehicle, totally compatible with Rogue trader. Totally the kind of Vehicles I'd want my Ash wastes dweller to have to roam in the desert. Just think about it without the decoration and with a worn-out beige paint job and you 'd have a perfect Rogue trader version of the Citroen used for the "croisière noire" :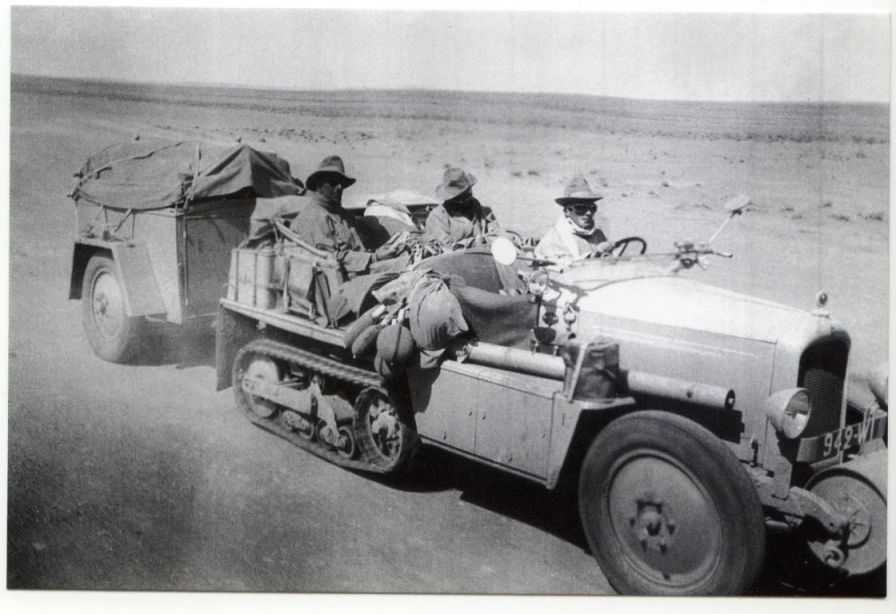 See, I'm no GW basher at all, and if I have gone away from collecting their latest products, it's mainly because most of teh last army books and codexes have disappointed me and that Some references are far less to my taste than old lead and settings.
I like my 40k to be looking at cyberpunk rather than "fantasy with lasers" but it's just personnal taste so when good models come around, I have no problem in admitting I find them good. This is the case here.
What's not to like about them serisouly?
Oh yeah the price...
I can't help but divide the single price of each by 3 or 4 € to see how many old references I could get for that price... that's right, I could probably buy between 30 and 40 worth of lead OOP models for that price. And with those models I could easily make myself a couple of warbands to play with, I'd just need to find a mate and get an old rule book from my shelf...
For far less than that, here is what I gathered with ebay and successful trades, a whole lot of confrontation gangers, and space adventurers for rogue trader. How many good games could I have with those?
I really like the new models and I could probably spend that kind of money using several month's budget, but I just won't.
Dear GW, our relation is definitely not over because you still produce some gems, let's hope someone thinks about me for Christmas and gets me some of the wonders you've been producing lately but right now, I just can't do it myslef... Or maybe I'll just have to wait someone tires of his and sells it unmounted on ebay, a hobby shop or 2nd hand online site...