Just to be clear about this, this is not going to be a post with harsh language about GW or anything. It really is just me sharing a little anecdote with people who can actually appreciate it.
SOOooo, last week I had a vision, I saw something which interested me A LOT :
I just realised the new Tempestus Scions models come with loads of arms all equiped with wrist devices, reminding me of Fallout's Pipboys :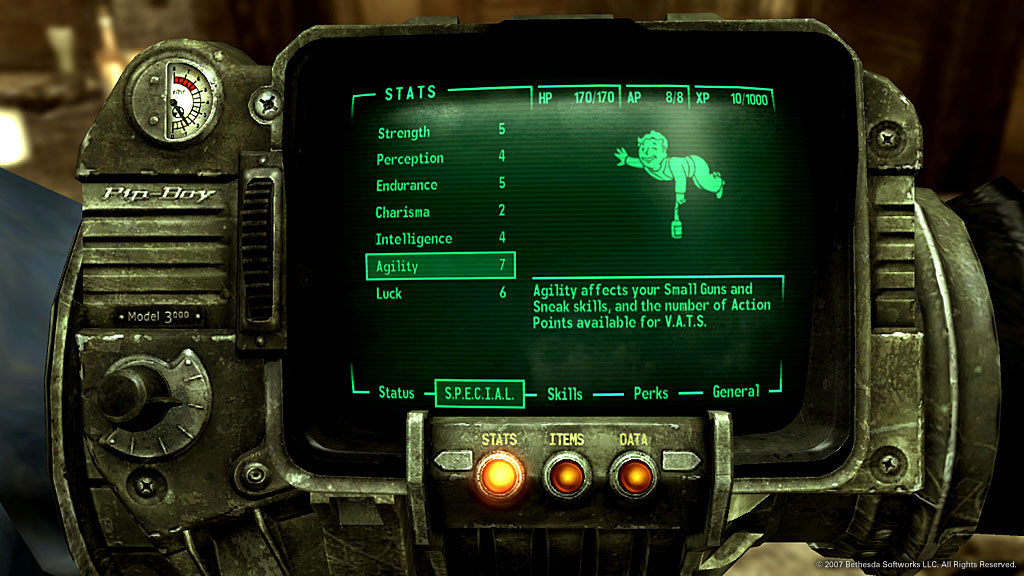 Yeah I know thta's the new version...



It just happens I was looking for a way to make such devices for some project of mine recently and the kit seemed to be coming with an insane number of bits I could put to good use.
That and I needed bases like any good oldhammerer...
Sooo, I decided to go and get the stuff. You have to know in the city I live in, there are 3 very good hobby shops, one being above the others with Golden demon winners in the staff. Not only are these guys competent when it comes to holding a brush but they are really nice lads on top of that.
Well it just happens that these guys opened their shop right next door to the local GW store. Short story, they litteraly drained the clients and the GW store had to move somewhere else from the city centre to a street in the middle of fast-food restaurants and asian grocers...
This resulted in independant shops having hard time to stock any amount of GW products apart from paint.
Now you can understand that most times I will go to my beloved hobby shop but this time I actually was compelled to get my ass to the GW store after many years of abstinence.
The following will be plain and pure facts, no judgement whatsoever :
- I had to wait until saturday because there was no day the shop was open during lunchbreak
- when I enterd the shop, it smelled sweat and cold cigarette, I mean it was really strong and unpleasant.
- the shop was actually full with 2 games being played (one WHFB and a 40k)
- only ONE unit (hih elf lancers) was actually nearly painted in all the 4 armies on the tables, the rest beig just bare plastic or even half built finecast...
- the shop seemed empty from models. There was a time when GW stores were like a treasure cave with walls covererd in blisters but there, only starterboxes and boxes of recent releases were out.
Another thing which amazed me was to actually see people gaming. I have not played neither 40k nor WHFB in the last 4 years so it was actually nice to see some gaming. Unfortunately the method must have changed a lot in those 4 years...
Here is a sample of what I heard (quite representative of the whole 2 games really), you may have to insert some missing data but I really couldn't remember those names.
"player A : With this unit I'm charging your unit here
player B : You REALLY want to charge my best unit in the rear with your heavy cavalry?, the champion has (insert the name of a superpowerful item here) and (insert the name of another superpowerful item here) which means I get a +4 to combart resolution which means you have (insert statistics) chances of winning BUT my sorceror has a spell which (insert lenghty description of superspell here) which means I 'll get you in the following turn with a (insert stat) chance of winning the round?
You really want to do that?
Player A : Hum, no let's move on to the shooting phase..."
There was also that discussion on the 40k table where one of the players ended with "Gawd, I really should have bought (insert name of supplement) to get this special unit which has that special bonus !"
Once again, I'm not judging anyone here... It is clear that I have another vision of gaming than this but who am I to judge people on how they want to play?
On the other hand there was something that really half annoyed me and half made me laugh...
I was talking to the store manager (only staffer anyway).
"Staffer : Hi, can I help you?
Asslessman, Hi, I'll take that box (handles the new scion Tempest thingee) and some bases, what do you have?
Staffer : round or square?
Asslessman : 25 mm round and squares
Staffer : well we have just bags of differents sizes or I can order some if you want...
Asslessman : I'll take the round bases bag but not the square one, why isn't there a 50mm base in it?
Staffer : 50mm square bases, Does that even exist?
Asslessman : Erm...yes?
Staffer : I don't know, you tell me! What would it be for?
Asslessman : Seriously? Erm, how about greater demons ? or maybe you want me to tell you what is based on 50mm bases?
Staffer : oh yeah right..."
And this is how I left the store and got back in the tramway to get back home.
I will do a review of what I found in the box because there is quite a lot to ay about it and I should soon have another thing to review the opening of (expect something worthy here)...

Let me just spoil some of the fun by saying I was very happy by what I found inside the tempestus scion box.
I am actually painting exclusively for My Slaanesh warband right now and the deadline being one week away I have a LOT of work ahead left... I've switched for drybrushes and washes where I can, avoiding super blendings where possible but this will be a hard challenge...